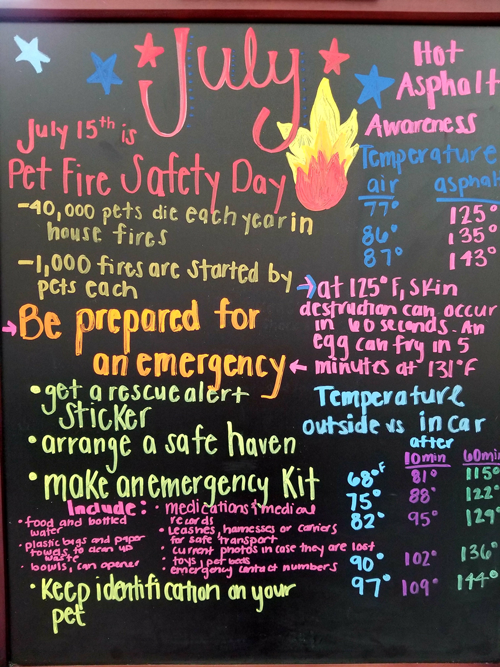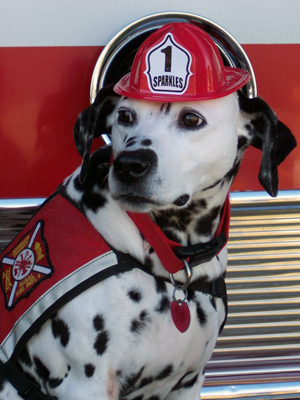 Each year, 40,000 pets die in house fires. And pets start about 1,000 fires every year. These tragic statistics show why it's so important to prepare for an emergency with your pet in mind. And Pet Fire Safety Day is a great reminder to get ready.
How to Prepare for an Emergency
When practicing your emergency plan, make sure to include your pet. Practice evacuating and agree with your family ahead of time where you will meet in case of a fire. Also:
Get a rescue alert sticker, available from many retailers, like these
Arrange a safe haven
Make an emergency kit
Keep identification on your pet
What Should Be Included in Your Pet Emergency Kit?
Your pet's emergency kit should be small and portable, including only the essentials. Place it close to an exit, so it's easy to grab. Consider including these items:
Food and bottled water
Plastic bags and paper towels, to clean up waste
Bowl, can opener
Medications and medical records
Leashes, harnessed or carriers for safe transportation
Current photos, in case your pet becomes lost
Toys, pet beds
Emergency contact numbers
5 More Pet Fire Safety Tips
Watch this short video for five quick safety tips!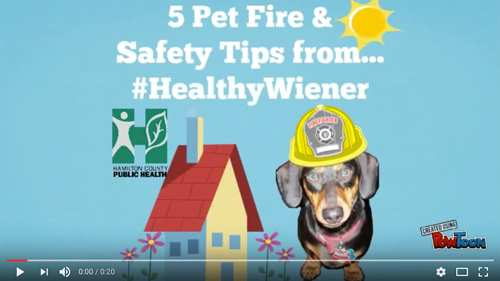 Have questions about emergency planning or fire safety? Give us a call at (513) 829-8989.