ASPCA's Adopt-a-Shelter Dog Month
Shelter dogs are our favorite pups! If you're seeking a new canine companion, consider attending one of these events sponsored by Animal Friends Humane Society.

October 14, 2017 – Camping World Pet Adoption Event
October 21, 2017 – Petmobile at Pet Valu
October 31, 2017 – Halloween Event at BCSO
Top 5 Reasons to Adopt a Shelter Pet
If you need a good reason to adopt a shelter pet, we have five!
Adopting helps end pet homelessness
Shelter pets have been behavior-tested
Shelter pets have been spayed or neutered
Shelters have the largest selection of pets around
When you adopt a pet, you are saving a life
Other Ways to Help Rescue Dogs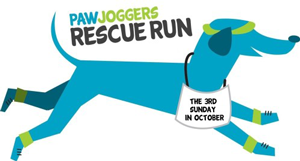 Can't adopt another pooch right now? How about joining the 5th Annual Paw Joggers Rescue Run at Sharon Woods Park?
Or volunteer your time with the Animal Adoption Foundation as a foster parent or volunteer. Donations for the care and well-being of the animals are also appreciated!