Vaccination against New Dog Virus Required for Boarding, Bathing and Grooming
Recently, we have received questions from pet owners about a new dog virus called canine influenza.  This illness puts dogs at risk, but you can protect your dog.
Within the last 45 days, there have been 77 positive cases in Kentucky and 35 positive cases in Ohio, including locally.  To best protect our patients, we are requiring the canine influenza vaccine for all of our boarders, baths, and grooms.
Canine influenza is a virus that causes respiratory disease in dogs. Affected dogs may develop coughing, nasal discharge, fever, lethargy and loss of appetite. The signs of infection are similar to those of other respiratory diseases in dogs. With proper medical attention, most dogs will recover. However, in some cases, canine influenza can progress to a more severe or even life-threatening condition, such as pneumonia.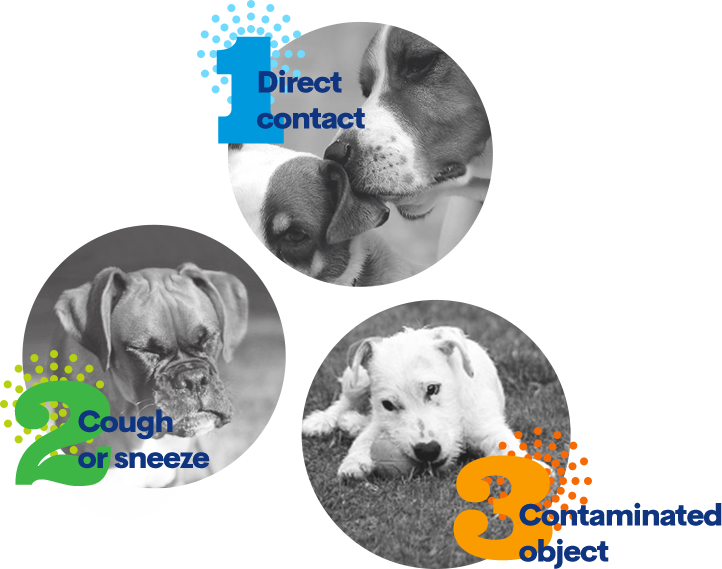 Canine influenza is highly contagious, so dogs visiting places such as doggie day cares, dog parks, boarding and grooming facilities are at higher risk for becoming infected. Making the situation even more difficult to control is that dogs can spread the virus before signs of illness appear. Canine influenza is a highly-contagious respiratory disease that spreads easily from dog to dog or indirectly transmitted through bowls, toys, clothes, or hands of the owner. Unlike human flu, which is seasonal, canine influenza can strike year round.
The best way to protect your dog from the canine influenza is through vaccination.
The initial vaccination requires two doses of each vaccine, given 2 to 4 weeks apart. Thereafter, an annual booster for influenza is recommended for continued protection.
Please call us to discuss any questions you might have and to set up an appointment. To learn more about canine influenza, visit DogFlu.com.