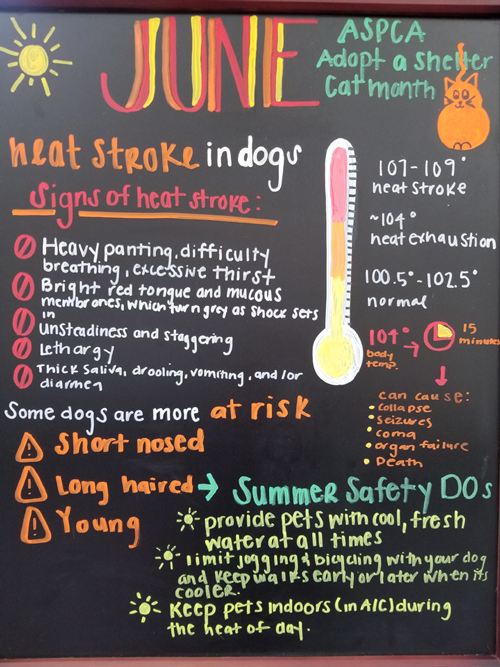 Summer is here, and we love enjoying the outdoors with our dogs! But we need to be careful– dogs can suffer heat exhaustion in just 15 minutes.
Signs of Heat Stroke
If your dog displays any of these symptoms, bring your pet inside or to a shady place right away and call your veterinarian.
Heavy panting, difficulty breathing, excessive thirst
Bright red tongue and mucous membranes, which turn grey as shock sets in
Unsteadiness and staggering
Lethargy
Thick saliva, drooling, vomiting and/or diarrhea
Preventing Heat Stroke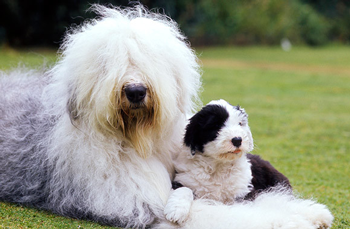 Some dogs are more at risk of overheating, so pay especially close attention if your dog is:
Short-nosed
Long-haired
Young
To keep your dog safe this summer, follow these tips:
Provide pets with cool, fresh water at all times
Limit jogging and bicycling with your dog and keep walks early or later, when the temperatures are cooler
Keep pets indoors with the A/C during the heat of the day
If you think your pet is experiencing heat exhaustion or heat stroke, call us right away at (513) 829-8989.