Make a Summer Commitment to Help Animals in Need
These animal events for a cause are scheduled for July 2017, and your participation would help even more animals in need! From local to road trip, consider these three options for sharing your love and time.
Animal Adoption Foundation Volunteer Orientation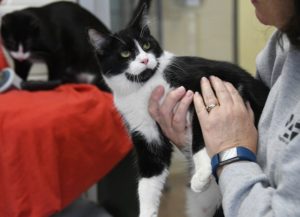 Volunteers are always needed at Animal Adoption Foundation, and this July could be your chance to start making a difference in the lives of Hamilton, OH cats and dogs. First, complete their volunteer application, then sign up for these orientation classes:
Level 1 and 2 classes are offered on the same day, so you can take one right after the other.
2017 Hank Kabel Sarcoma 5K Walk/Run for Canine Cancer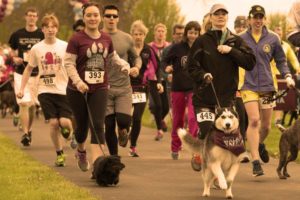 Take a road trip to Lancaster, OH to benefit canine cancer organization Hank Kabel Sarcoma Foundation. The 5K Walk/Run is Saturday, July 15 at 8:30 A.M.
The event is held to help the Hank Kabel Sarcoma Foundation raise money and awareness for canine cancer and to honor Hank and all other dogs who have lost their battle to this devastating disease. Prizes and recognition will be given to teams who raise the most money, and to the winners of the race.
For tickets and to learn more, click here.
Greyt Greyhound Gathering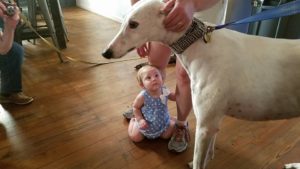 Head south to Shelbyville, KY and show your support for greyhounds with this event by Kentucky Greyhound Placement. This free festival is Saturday, July 22 from 10AM-5PM.
Event will include Blessing of the Hounds, prepaid catered lunch, costume contest, Ask the Vet and live music during the closing of the silent auction and lots of vendors (for greyhounds, dogs, also hand crafted items as well as Kentucky themed items. In space is available additional vendors will also be included). Admission is free (no ticket required), unless you want the prepaid lunch, email KyGreyhounds@yahoo.com for information.