Dental Do's and Don'ts – Caring for Your Pet's Teeth May Be Easier Than You Think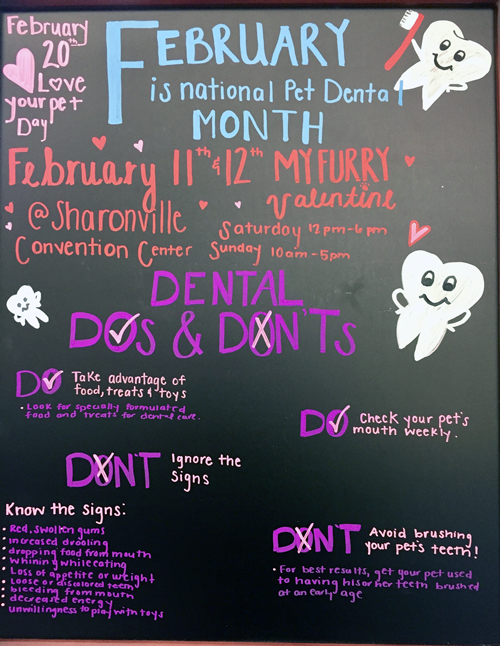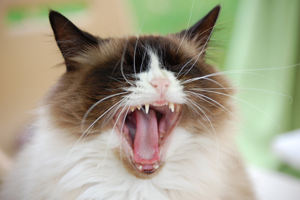 Taking care of your pet's teeth is very important for their health. Poor dental health is bad for your pet's mouth, but also for their kidney, liver and heart. Fortunately, caring for your dog or cat's dental health requires just a few simple do's and don'ts.
Pet Dental DOs
DO take advantage of food, treats and toys. Look for specially-formulated food and treats for dental care.
DO check your pet's mouth weekly for signs of dental issues.
Pet Dental DON'Ts
DON'T ignore the signs:

Red, swollen gums
Increased drooling
Dropping food from mouth
Whining while eating
Loss of appetite or weight
Loose or discolored teeth
Bleeding from the mouth
Decreased energy
Unwillingness to play with toys

DON'T avoid brushing your pet's teeth. For best results, get your pet used to having their teeth brushed at an early age.
Watch this video for tips on brushing your dog's teeth:

Please reach out to us if you notice any signs of dental disease in your cat or dog– We want to help your pet live the longest, happiest life possible!