Ready to Start Brushing Your Pet's Teeth?
February 13, 2018
February is National Pet Dental Health Month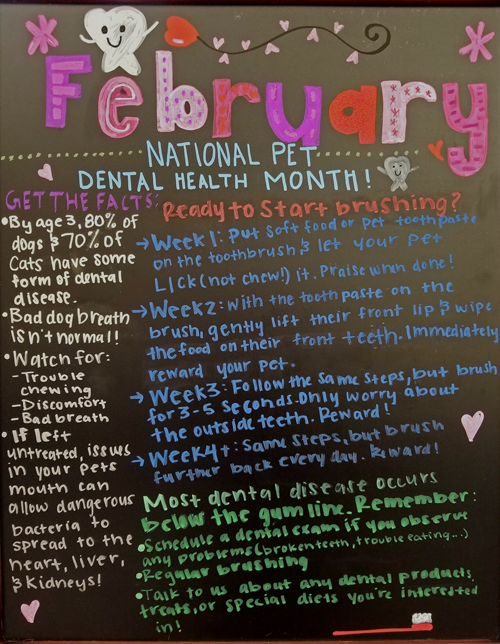 Brushing Teeth: 4 Weeks to Train Your Pet (and Yourself!)
By age 3, 80% of dogs and 70% of cats suffer from some form of dental disease. Along with regular dental exams, brushing your cat or dog's teeth can help improve their dental health.
Does thought of brushing your pet's teeth give you visions of wrangling a wriggling, unhappy pet? It doesn't have to be a challenge! With a little training, your pet will learn to like (or at least tolerate!) teeth brushing. Here's how to get started!
Week 1: Introduce the Toothbrush
Each day, put soft food or pet toothpaste on the toothbrush and let your pet lick (not chew!) it. Give them praise when they're done.
Week 2: Handling the Mouth
With the toothpaste on the brush, gently lift their front lip and wipe the paste on their front teeth. Immediately reward your pet.
Week 3: Start Brushing
Follow the same steps as week 2, but start brushing for 3-5 seconds. Only worry about the outside teeth. Reward your pet!
Week 4+: Keep Brushing!
Each day, brush further back until you're brushing every tooth. Keep up the rewards!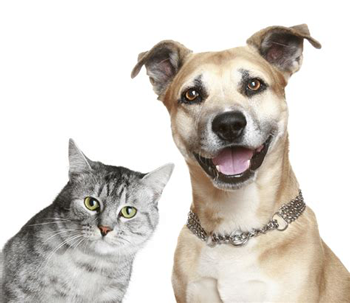 Read More