At Thanksgiving, we like to show our pets how thankful we are for their love and devotion. Follow these four tips to help your pet celebrate Thanksgiving safely.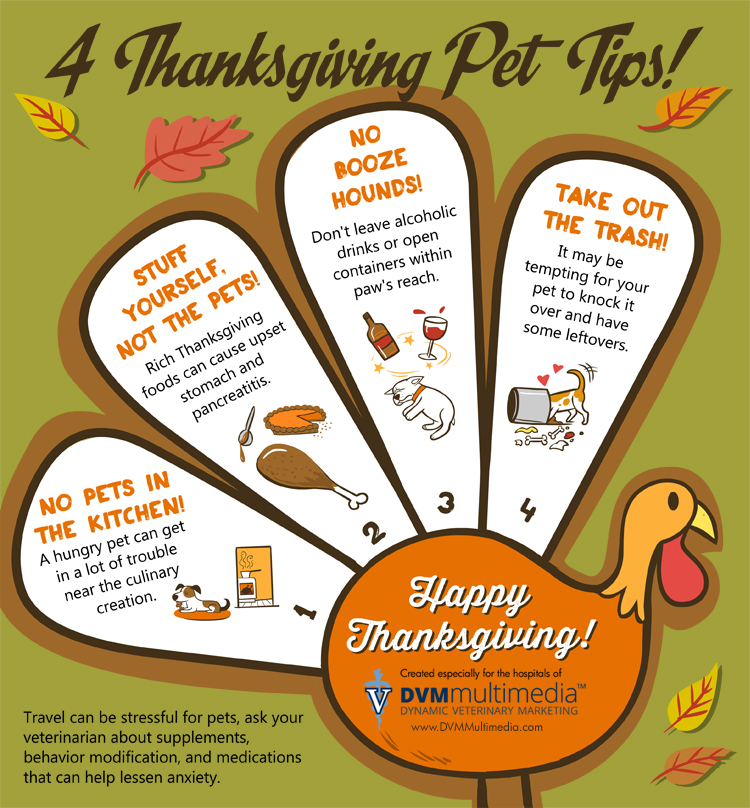 This great infographic from the Seattle Humane Society shows which foods you can safely share with your dog in moderation: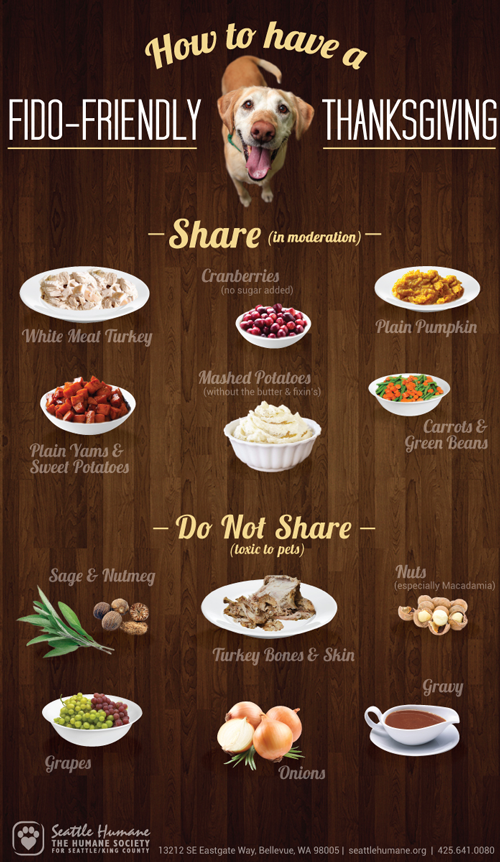 As the graphic shows, please avoid giving your pets these items. They are toxic!
Sage
Nutmeg
Turkey bones and skin
Nuts
Grapes
Onions
Gravy
Enjoy the holiday with your pet, and let them know how thankful you are for their companionship!