It's no surprise to pet owners that Independence Day is a cat or dog's least favorite holiday. From mild irritation to full-blown panic attacks, pets respond almost universally negatively to fireworks.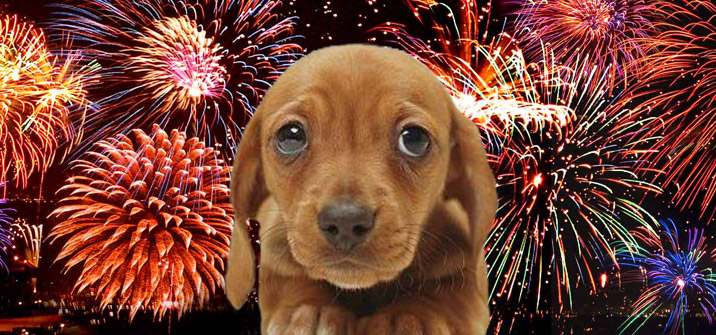 Follow these tips to keep your dog, cat and other animals safe during the festivities of the 4th of July (and other fireworks-friendly holidays):
Understand that animals are more sensitive to noises, sights and smells than humans are. Something that might not startle you may terrify your cat or dog.
Know when your community's fireworks show is scheduled and safely lock up your pet indoors before dark. If your pet is outdoors, it might panic and escape your yard.
In the days leading up to July 4th and following the holiday, pay attention to any spontaneous fireworks displays from your neighbors, and bring your pet inside.
If you're shooting off fireworks on your own property, also secure your pet indoors during the fun. An animal may try to attack a lit firework, escaping your control with surprising strength.
If your pet truly seems like a danger to itself or others during fireworks season, give us a call. It's possible that mild sedatives could be the right answer for helping your pet stay calm.