June is ASPCA's National Adopt-a-Shelter-Cat Month
What better way to celebrate Adopt-a-Shelter-Cat Month than by bringing home one of these lovely kitties from Animal Friends Humane Society? Right now, adoptions are just $10.
Maggie May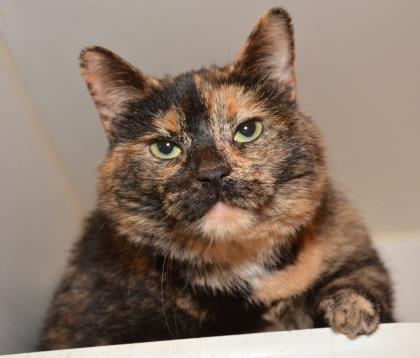 This nine-year-old female has the most beautiful green eyes! She's black and orange, medium-sized and short-haired. Maggie May came to the shelter in March and is ready to leave for her forever home.
Sue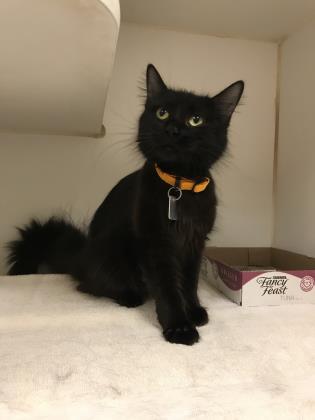 This year-old cutie is a black fluffy adventurer. She's long-haired and medium-sized and came to Animal Friends in April. Sue would love to meet you and win you over!
Yankee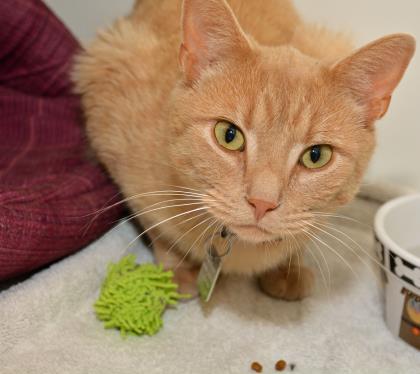 Yankee is a two-year-old male cat. His beautiful orange coat is complimented by his bright green eyes. Animal Friends has been his home since May. He's a big guy in search of a loving home. Would you like to meet Yankee to see if you're the one he's looking for?
Jacob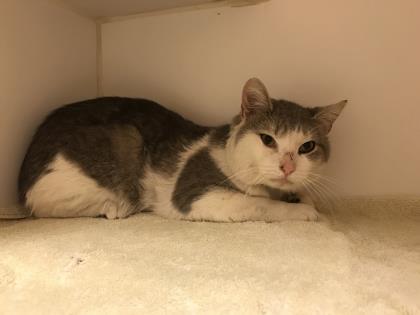 This male cat is three years old and came to Animal Friends recently, in June. He's medium-sized with a lovely white and grey coat. Jacob is short-haired. All he wants is to find his forever home!
How to Start Your Cat Adoption
If one of these cats speaks to your heart and you'd like to learn more, reach out to Animal Friends Humane Society:
1820 Princeton Road
Hamilton, OH 45011
Phone: 513-867-5727
Email: animalfriendshs@butlercountyohio.org
Hours:
Mon, Tues, Fri, Sat, Sun 11 AM – 4:30 PM
Wed, Thur 1 PM – 7 PM
Closed Major Holidays
Want to see all the cats available at Animal Friends Humane Society? Check out their Adoptions Page here.