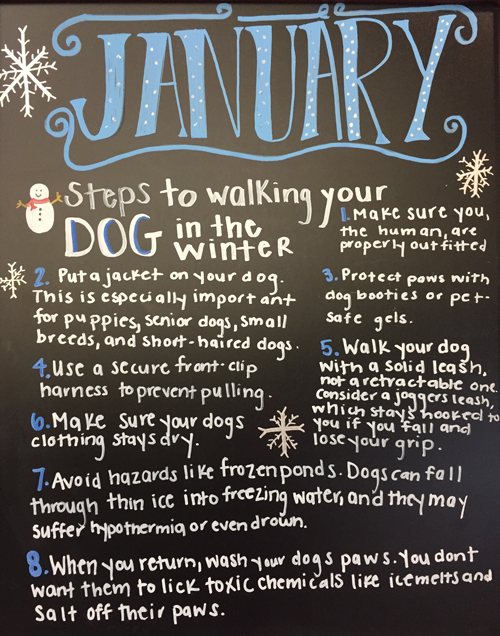 It might be winter, but a dog's still got to get out of the house! Follow these steps to keep both your dog and you safe, warm and dry during those January walks.
Make sure you, the human, are properly outfitted.
Put a jacket on your dog. This is especially important for puppies, senior dogs, small breeds and short-haired dogs.
Protect paws with dog booties or pet-safe gels.
Use a secure front-clip harness to prevent pulling.
Walk your dog with a solid leash, not a retractable one. Consider a joggers' leash, which stays hooked to you if you fall and lose your grip.
Make sure your dogs' clothing stays dry.
Avoid hazards like frozen ponds. Dogs can fall through thin ice into freezing water, and the may suffer hypothermia or even drown.
When you return, wash your dog's paws. You don't want them to lick toxic chemicals like ice melts and salt off their paws.