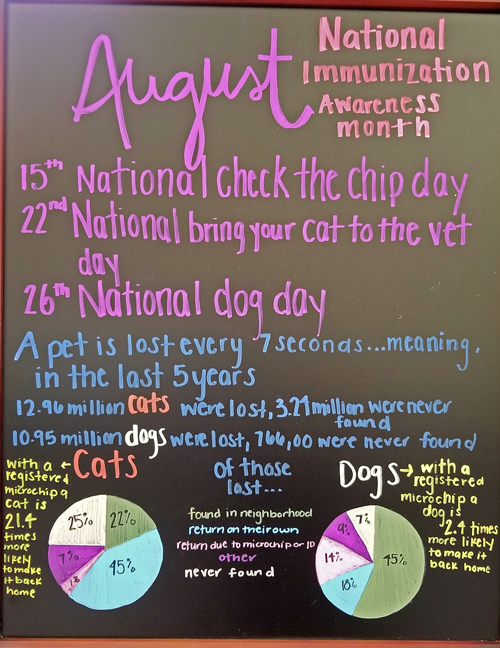 Vaccination Schedules for Cats and Dogs
Immunization is just as important for your pet as for humans. Many vaccines can be given to a puppy or kitten as young as six weeks old and will protect against potentially deadly bacteria and viruses found in your pet's everyday environment.
Take a look at these suggested vaccination schedules presented by WebMD, and please give us a call if you have any questions about your dog or cat's immunization status.
Vaccination Schedule for Dogs

Vaccination Schedule for Cats